Intraceuticals is a unique line of spa treatments and complementary skin care products based on innovative and distinctive technology. Intraceuticals Clinic Treatments, the brand's signature innovation, use oxygen under pressure and cutting edge hyaluronic acid technology to promote the delivery of specially formulated serums to the skin. These specialised treatments and accompanying at home products target the most common skin issues with visible, clinical results and dramatic accumulative effects.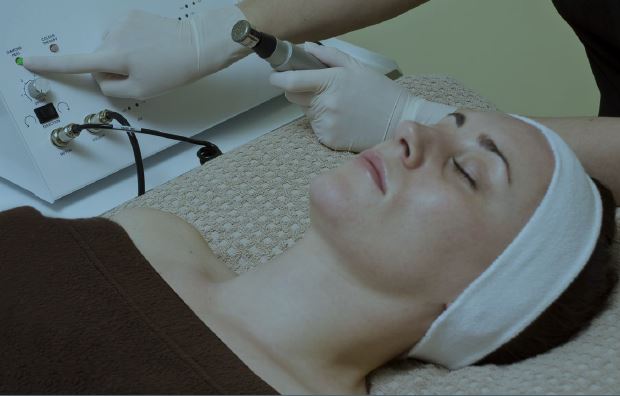 Diamond Microdermabrasion uses the hardest natural substance, diamonds, to effectively abrade the skin, smoothing and regenerating it.  The treatment can be tailored for any skin type, from sensitive to oily. 
The Crystal Microdermabrasion uses a controlled flow of ultra clean Aluminium Oxide crystals, which are set in motion using a vacuum. 
Using the CACI Synergy system, we lift and tone the facial muscles and the neck area, whilst improving skin elasticity for visible results.
Waxing is our semi-permanent hair removal method. The technique removes hair from the root and SV Beauty provide a range of options
SV Beauty provide a range of facials for anti-ageing and hydrating the skin.
Services include the acclaimed Global Collagen Treatment.
We offer a number of tinting services for the Lash and Brow.
You can choose from individual or combination treatments.
Our YUMITM  Lashe treatment is an advanced technique designed to boost and lift the lash without having to resort to false lashes.
Our Hot stone massage involves the use of smooth, heated stones to warm and relax muscles, allowing deeper pressure without causing discomfort.
SV Beauty provide a range of Hand & Foot therapies including Manicures, Pedicures, Buff and Re-polish treatments. 
Restore and Rejuvenate your nails!
SV Beauty provide a range of treatments for nails including Shellac and Gel based solutions with options for both the hands and feet.
We promote wellness and alleviate distress from illness and aging by offering a variety of massage treatments including head, shoulders and neck to full body.
Our full and half body tanning treatments will give you a healthy glow. We use revolutionary tan solutions allowing you to decide how dark you would like be.
Our half day packages combine massage, facial, manicure and pedicure but we are also able to provide tailor-made packages to meet your custom requirements.
Give the perfect beauty gift vouchers to your nearest and dearest. SV Beauty Gift Cards are a great idea to  offer quality Relaxation, Beauty & Wellness.